Dr Anil Sharma, president and chief executive of cash-buying giant GMS, should not have been smiling at a glittering gala bash recently held in one of Dubai's swankiest hotels to celebrate the 30th anniversary of the company he founded. This year, the recycling markets have been all but dead.
Sharma's big smile was due to the success of Lila Global, a shipowning company started as a small sideline business that, over the past two years, has grown into a large, diversified shipping company under the leadership of former Tomini Shipping chief executive Nitin Mehta, who joined as chief operating officer in early 2021.
During the past two years, Lila Global has been a prolific buyer of older tonnage in the dry bulk and tanker sectors. According to VesselsValue, the company has bought 17 bulkers and tankers of various types this year. It acquired seven in 2021.
Lila Global's roots stretch back to 2006, when GMS partnered with a Monaco-based shipowner to buy two handymax bulkers. The GMS fleet grew slowly through other joint ventures.
"I didn't know ship operating so I did joint ventures with different owners that I knew," Sharma said. "Later, I asked myself, 'why we are doing this?' I thought whatever we do, we should do by ourselves."
Deciding to get deeper into shipowning, Lila Global started buying assets. In 2017, the company took delivery of a pair of ultramax bulk carriers that had been ordered in China during 2014 but, since then, its focus has been on mid-age to vintage assets.
"We did well with the newbuildings but I thought as an investor we'd be better off by doing it more from the sales and purchase side," Sharma said.
"We prefer these older ships because they're closer to residual values. Our idea is that at the end of the day, we can look at the chartering market and we can look at the recycling market. And we can play these markets.
"When the recycling markets are up, we can take these ships to the recycling yard. When the recycling markets are down, we can continue trading them."
Active asset player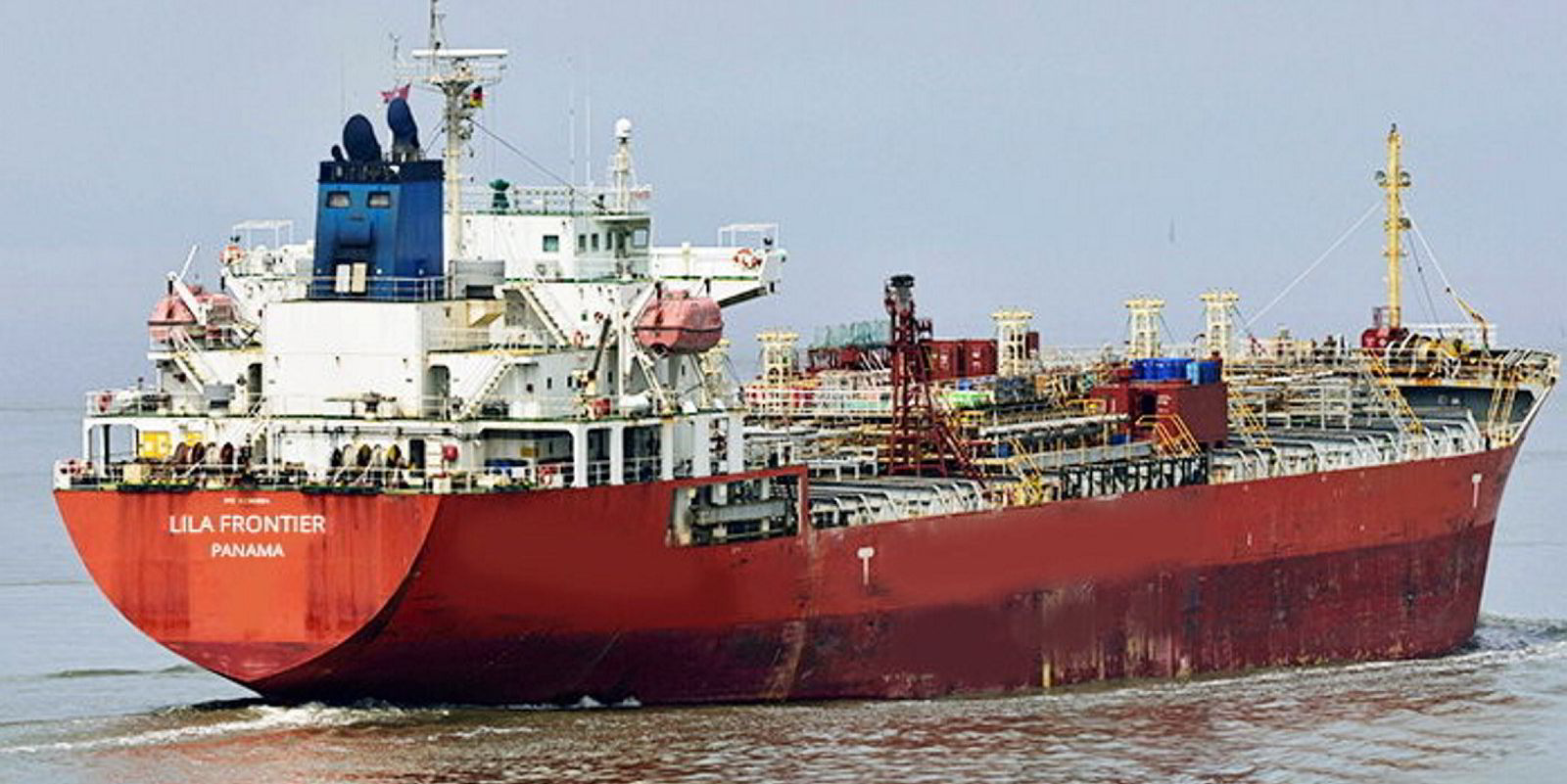 The 19,800-dwt chemical tanker Lila Frontier (built 2004) is one of several tankers that Lila Global has recently sold to cash in on high tanker values. Photo: Lila Global
As an active asset player, Lila Global's fleet strength and composition is continuously changing but, as of mid-November, it had around 40 vessels, of which close to 30 are bulk carriers, with handies and capesizes being the predominant types.
The 10 or so tankers range from stainless steel chemical tankers to suezmaxes. This tanker fleet is set to shrink as three built in the early 2000s were recently sold and await delivery to their new owners.
"The valuations for these ships are superb," Sharma said. "There is a demand for this vintage and we can cash out some of these assets. We won't be buying tankers today because the values are so high.
"We've been trying to just be anti-cyclical within the market. Internally, we've debated the issue of how we should proceed now that Lila Global is a full-fledged shipowning company, and how we should have a policy on how we do it."
Mehta said Lila Global has set an internal target of 50 vessels by 2025.
"I think it's fair to say that out of our entire fleet, about 70% are ships that we expect will be with us for some time," he said. "[Some] 30% would be ships that we may want to recycle at some point, although many of them could be very good resale candidates for when the market picks up."
While Lila Global, according to VesselsValue, bought the 75,000-dwt bulker Polan (built 1999) and the 171,000-dwt bulker Xin Chun (built 2003) in September, and followed this up with the purchase of the 32,400-dwt bulker Promise 2 (built 2010) in October, Mehta said the company planned to take a short break on purchases.
"The last two years, we have grown more than a ship a month, but I think we will take a breather because tankers are way above our target price," Mehta said. "We do see some opportunities in the dry sector, but then we would like to wait a little bit. When you grow at such a pace and size, you need your organisation to catch up as well.
"The reason we're trying to take a breather is for our tactical operations because we're actively recruiting, bringing people on board in all different departments," Sharma said.
Diversification into new sectors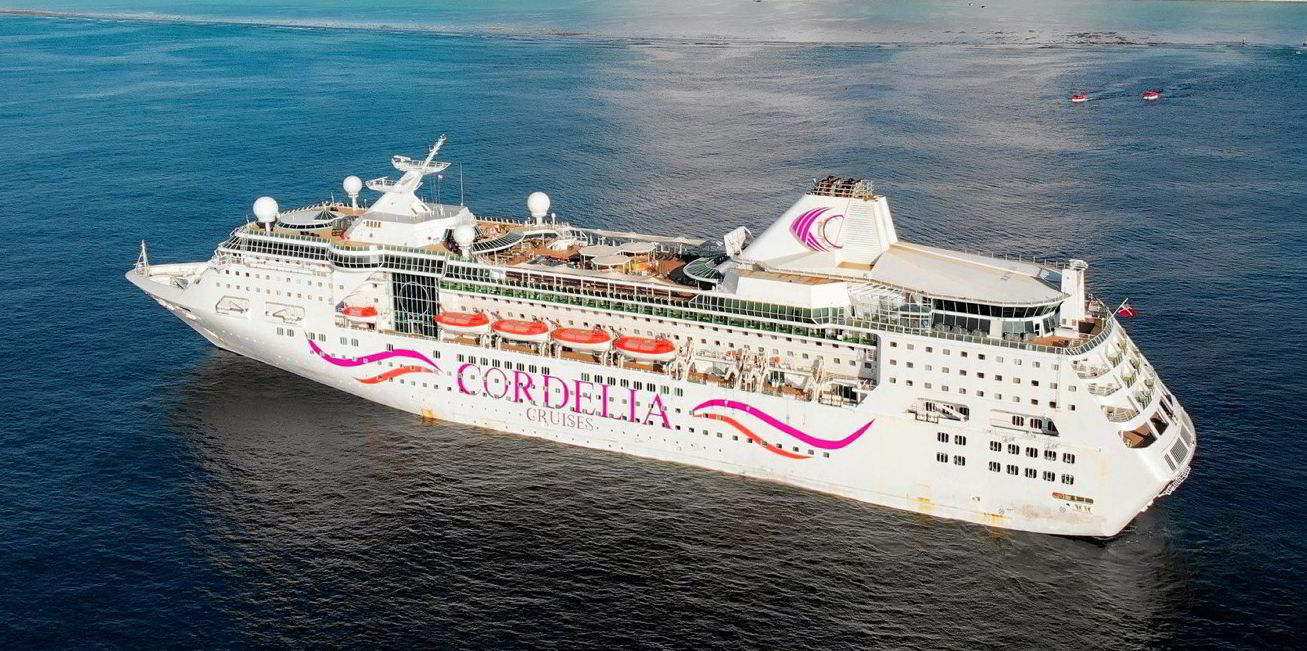 Doing well: Lila Global's 48,600-gt cruise ship Empress (built 1990) is operated by India's Cordelia Cruises Photo: Cordelia Cruises
Although Lila Global has a strong focus on bulkers and tankers, its senior management does not rule out branching into other shipping sectors.
Mehta said Lila Global will invest in a sector if there is value, if there is something that the company likes, and if the management thinks it has the capacity to do it.
"The way we look at this, because I do get involved sometimes in the investment side, is that we are interested in investing wherever we see value."
One such diversification move came in December 2020 when Lila Global bought the 48,600-gt cruise ship Empress of the Seas (built 1990) from Royal Caribbean International for $8.5m.
GMS is no stranger to cruise ships, having bought dozens over the years for onward recycling sales, but the Empress, as the ship has been renamed, was deemed a keeper.
Lila chartered the ship to Indian start-up Cordelia Cruises, which was launched by the previous managers of Jalesh Cruises, which had become a victim of the Covid-19 pandemic.
"Jurgen Bailom, the CEO, had a great team," Sharma said. "We were very impressed with him and the timing was good. The ship is doing very well."
Sharma revealed that Lila Global also bid on Crystal Cruises' 68,900-gt Crystal Serenity (built 2003) and 51,000-gt Crystal Symphony (built 1995) when the pair were put up for auction in the Bahamas back in June, but they were ultimately sold to the A&K Travel Group.
"We bid on both and were pretty close on the older one," he said.
Sharma is keen to expand Lila Global's involvement in the cruise sector, but the rising values of cruise ships has closed that window of opportunity for now.